Engineered or solid hardwood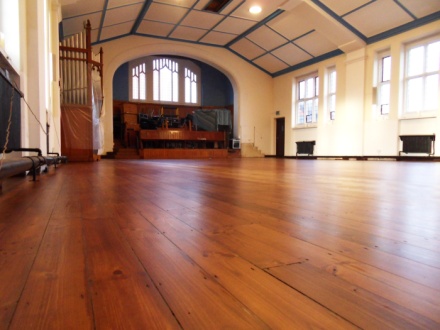 More and more people decide to install engineered or solid hardwood floors in their living-rooms, kitchens, bedrooms and even in high traffic density spaces like restaurants or hotels. However, it is not always clear which timber type to choose for a particular space. Here we would like to offer you some brief and concise remarks on what type of wood to choose in your own room.
Engineered or solid?
Recent trends in flooring and home arrangement show that engineered floors are more favoured than solid planks of wood. This is dictated by several factors. The first is endurance in harsh weather conditions including cold and warm temperatures and higher humidity levels.
Engineered floors are better prepared to cope with such issues because the manufacture technique of engineered panels includes multi layered planks of wood – this makes it possible for the wood to keep the stability and flexibility if the temperature changes are considerable. As a result, you do not have to worry so much about any shrinkage, bending, or expansion of the floor, which is not the case with solid hardwood flooring.
What is special about engineered wooden floors?
The use of multiple layers of plank ensures that both the surface and the inside the panel gets an appropriate protection from the inside and from the outside. Additionally, it is possible to find engineered planks with a layer of veneer or the layers of hardwood / plywood. This provides an additional layer of protection against high and low temperatures.
Where to find best quality engineered and solid panels?
If you are looking for a wide range of different types of solid, engineered, but also other types of wooden floors like parquets or mosaics – you can visit oak flooring supplies and choose among parquet blocks, engineered floors, solid floors, mosaic panels, versal panels and many more. You can also hire professional sanding equipment to properly prepare your wooden floor for installation, lacquering and finishing works.