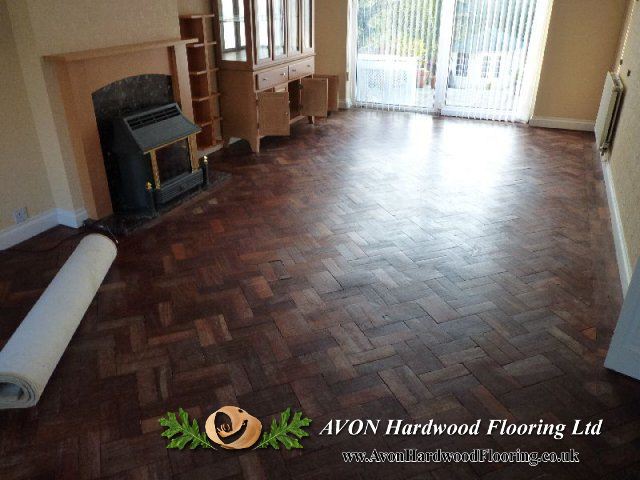 The range of works subsumed under parquet floor fitting is one that requires the skills and knowledge of experience craftsmen. Fitting parquet floor and, in fact, of all other natural wooden floors requires many years of active participation in fitting projects.
Our company employ the best wooden floor fitting and installation contractors for whom such works are both a hobby and the work which they treat as a mean of expressing their devotion to highest quality and endurance.
Since the very beginnings of our services we have gained the opinion of true professionals who do the best job both for domestic clients and for commercial purposes.
See what makes us floor fitting parquet professionals:
we start the works by examining the state condition of the subfloor (if the subfloor is uneven it has to be flattened using different types of techniques according to the subfloor type),
we carefully measure the room size to make the fitting of the last parquet board easier,
our specialists always leave at least the 10mm space between the last board and the wall due to the natural expanding capabilities of the wood,
to maximise efficiency and simplicity we start to lay the blocks in the centre of the room,
we use wood-friendly tools (e.g. wood scraps) to hammer the floor to fit rightly in place so that no cracks appear,
we always fill expansion gaps using strips at the edges of the floor
we use only the best adhesives to properly place the wooden floorboards in place by gluing it to the adhesive,
professional sanding works are necessary to level the parquet (after fitting it is normal that some of the blocks have different heights as they are unfinished),
after the floorboards have been sanded we apply several layers of coatings (hardwax oil or varnish) and between them we provide another sanding so that each coat layer fits well in between the others,
As professional and experienced flooring contractors and experts we can provide you with the wide range of fitting, installation, refinishing and maintenance services that will make your parquet look in a unique way.
Most of the fitting works we do are realised within Bristol (sometimes we take up parquet fitting projects in Cardiff or Bath and their nearest vicinity).
Due to the different kinds of floors and subfloors used in houses we provide a free price estimation after we visit a particular place. You can have your own cost estimation done after calling us or mailing us.