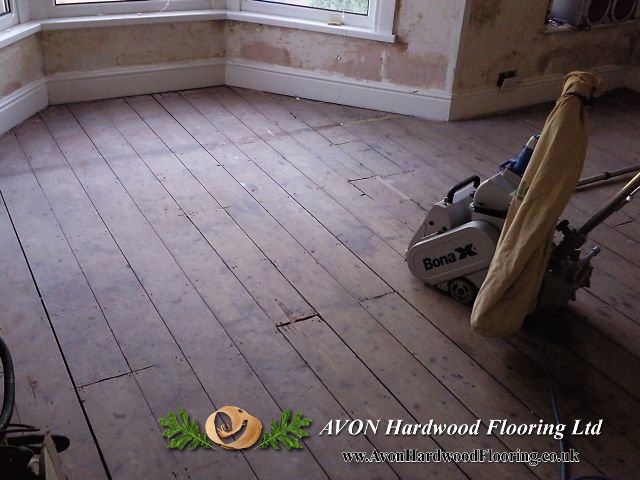 Parquet flooring company would like to offer the complete and comprehensive set of services for flooring and floor sanding in Bristol area as well as near Bristol. Wooden floors are becoming more and more common and lots of people decide to add something extraordinary and fashionable to their house interior.
There is no limit of possible wooden floor types that we can install, sand, refurbish or fit for you. The services we prepared especially for you can be applied to residential and commercial projects. Whether it is a simple flat, house, mansion, or a fashionable restaurant, hotel, old church, or chapel, or even a school – we can organise the professional and experienced team of hard-working and highly efficient specialists, fitters and engineers to do all the works quickly, thoroughly and meeting all the safety norms and requirements.
What characterises us:
over 14 years of experience in floor sanding works in Bristol and nearby locations,
knowledge that allows us to take up even the largest and most complex projects,
professional floor fitting services for residential places,
floor fitting services for commercial facilities,
parquet flooring services of the finest quality and for lowest prices,
latest technology used for sanding wooden floors,
highest quality flooring accessories for proper finishing,
and many other elements that make us special among the competition,
What we can offer you:
parquet floor sanding,

sanding of engineered wooden floors,

hardwood floor sanding,

sanding services for all types of wooden floors,

parquet floor fitting,

parquet floor renovation,

hardwood floor fitting,

engineered floor fitting,

renovation of hardwood wood floors,

renovation of engineered floors,

installation of hardwood floors,

installation of engineered floors,

installation of parquet floors,

and many more,
To ensure the highest quality of floor sanding services we combine several important elements in each project we take up and realise. Using Bona as well as Bosch professional and latest technology sanders and buffers makes floor sanding, installation and fitting quick, effortless and reliable.
Using this professional equipment we can easily sand even the most hard-to-reach places such as corners, stairs, staircases, etc. Apart from floor sanding works our specialists apply several layers of coats to properly protect the floor from external factors and harsh conditions such as liquids, wearing, hard and sharp surfaces, humidity and many others. Waxing and polishing is another service to make the entire floor well-protected for a long time.
If you are interested in making your wooden floor a quality and fashionable addition to your house interior then the floor sanding in Bristol is the best option to choose.