Why to choose dark parquet flooring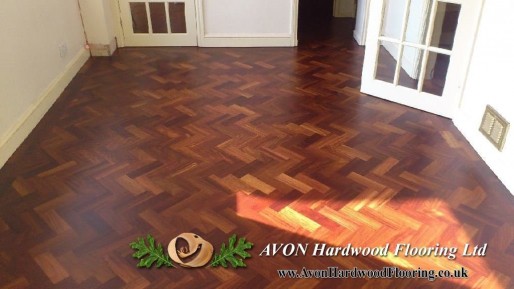 In this short article we would like to answer the question 'why to choose dark parquet flooring. There are lots of different types of wooden panel colours to choose from'.
How to choose the wooden floor colour for a room?
Most of wooden floors used so far have been predominantly bright providing warm and cosy feeling. Most of such floors of this type are medium brown and often with a red tones or shades.
As regards dark wood floors they are most often walnuts, but also some types of oaks. These floors are increasingly more popular in both residential places and commercial places.
If you are not sure whether to choose dark or light wooden panels always consider the following:
a lot of sun in a room which comes through the windows can be an ideal space for using more dark panels. Large amount of sunlight will easily make the dark panels fully vivid and effective-looking.
if you have a small room or there is no sufficient amount of light coming through the windows it is better to choose brighter wooden floors in order to make the room look bigger and not so gloomy.
It is also worth hiring a professional team of parquet floor fitters and installers to come at your place and decide with you which type of floor colour would be best for your place.