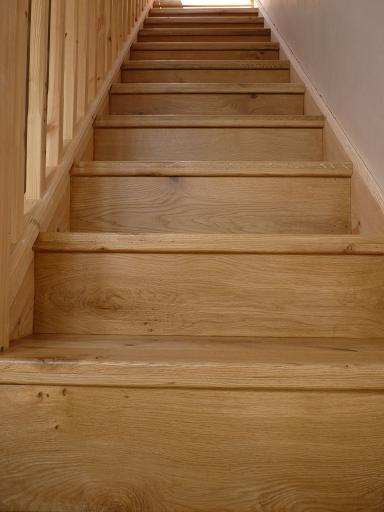 A simple yet professionally planned and realised project of oak stairs cladding. Below you can see a few photos of the stairs before and after cladding.
Although the cladding of stairs may seem as a small and relatively easy project to accomplish it is quite a piece of professional work.
All the oak panels had to be properly cut to make the joining area well-fit and without any sharp edges. Applying our professional polymer adhesive made them immovable without any possibility of cracking or bending.
Oak stairs cladding is the best solution for those who want to give their stairs a completely new outlook without removing the existing flight.
Below you can see the stairs before and after cladding works:
Before: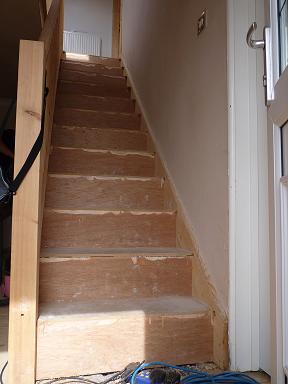 After: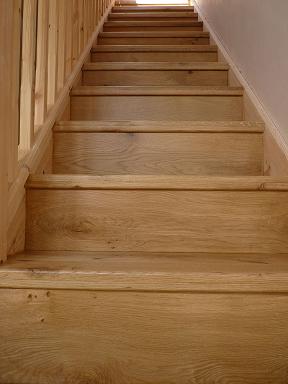 Contact us for more info on stairs cladding services, their prices as well as all other natural wood floor services. Our specialists will answer all your questions and will help you in each type of work to be done at your place.
Most often we realise our services in Bristol and its nearest surroundings, but it is also possible to realise projects within Cardiff and Bath.