Parquet restoration in Broadway Lodge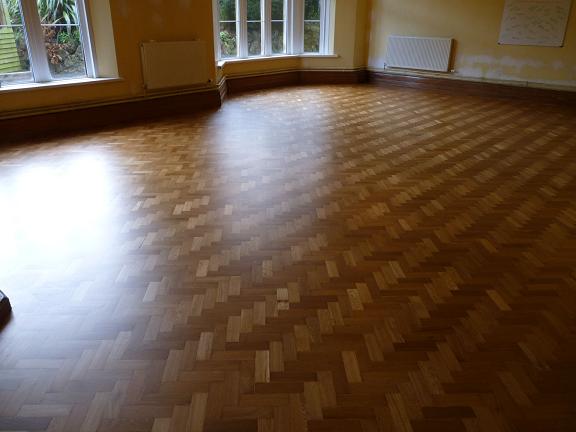 Our parquet restoration in Broadway Lodge which the team of our professional engineers, fitters and installers have just accomplished can now be seen on a few photos which we show below.
What did the project parquet renovation include:
The renovation of the parquet flooring consisted of several important steps that were necessary to provide the place with a new floor of the best quality and usability. We have removed  all the cracked and worn parquet blocks, fitted and installed a new ones and, subsequently, offered a fully professional and dust-free sanding using our best quality equipment.
Finally, new layer of coating has been applied adding up to the overall adherence and outlook of the floor. Only the best adhesives, lacquers, parquet blocks, waxes and other articles for wooden floors have been used.
Why us:
Our family run company based in Bristol offer best quality flooring services for all types of natural wooden floors – we have exactly 49 years of professional and extensive experience in fitting, installation, renovation, refurbishment and repair of parquet floors, engineered floors, mosaics and hardwood floors.
Parquet floor in Broadway Lodge after renovation – effects: