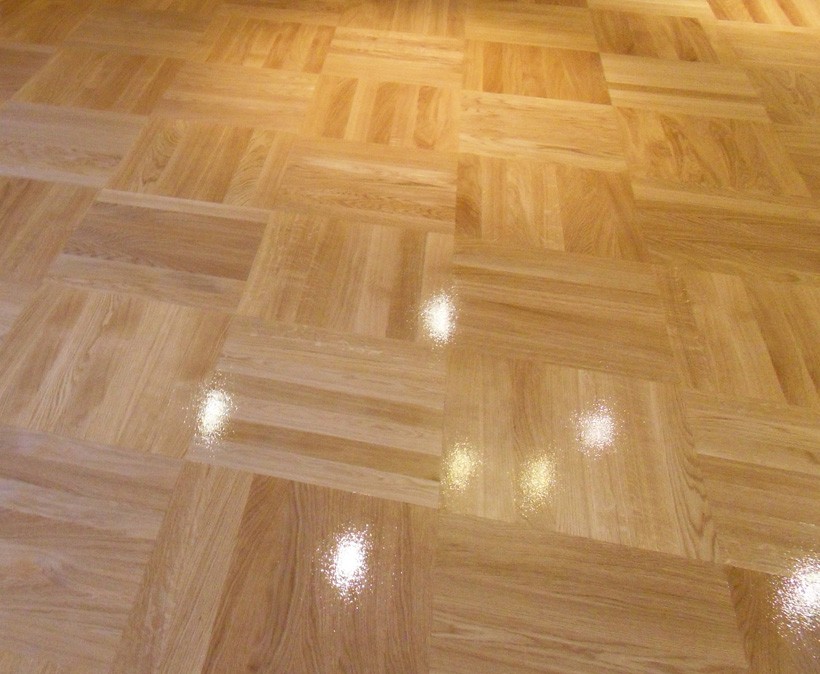 Do you have a hardwood, engineered, or parquet floor in your house? Or do you plan to have one? Here we will tell you how to provide a right wooden floor care to enjoy the comfort and long lasting durability of your floor.
In spite of the fact that most wooden floors are now extremely durable they also need to be given a proper care once in a while. Some of the things you must remember to do are:
do the regular sweeping, regardless of the type of wood used for flooring,
be careful to trim dogs' and cats' nails so that they don't scratch the wooden surface,
do the regular vacuuming of the floor in high-traffic places,
remove the dirt, oil, water, mud and all other substances that may be harmful,
don't use any sharp objects and surfaces to have the direct contact with the wood,
try to maintain the appropriate humidity level in the room which will prevent the wood from shrinking and cracking,
There are also several things that should be avoided if you have a wooden floor. Most important are listed below:
don't clean your floor with any substances/products containing oil (these include wax, soap, etc.,),
refrain from using cleaners with acrylic polish or urethane,
don't use steam cleaning as well as buffing to clean wooden floors,
If you think you need some help and advice as for maintaining wooden floors you may contact us at any time by phone or by mail. Our flooring specialists and contractor will offer you the best technical support.
We are also available if you happen to need hardwood and engineered floor fitting, renovation, installation, refurbishment and sanding in and around Bristol.