Wood floor medallions and borders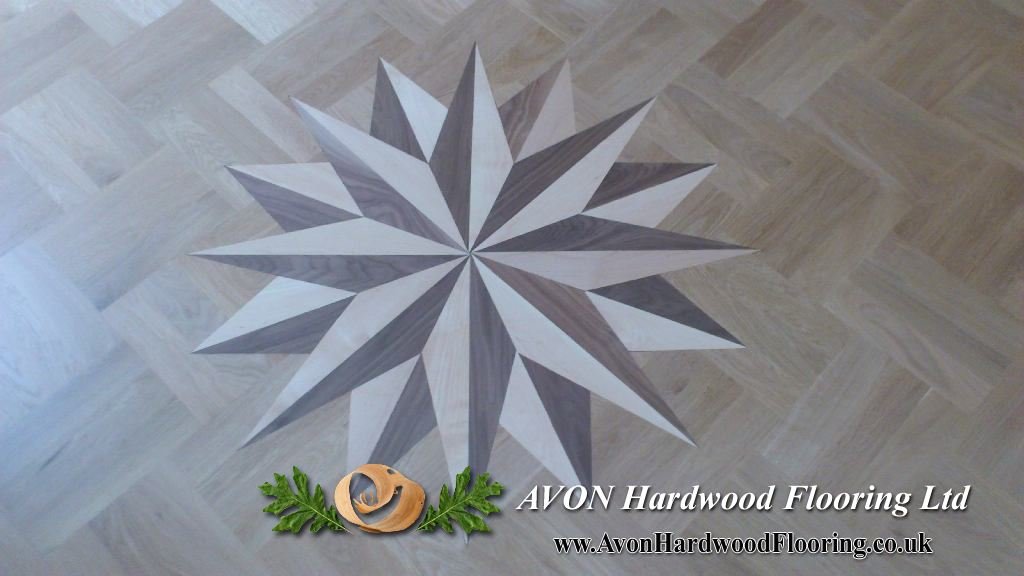 Wood floor medallions and borders add up to the overall house prestige and luxurious outlook. If you are planning your house to have something special and great-looking, this is the right choice for you.
Wood floor medallions characteristics:
Most of the medallion patterns and designs are manufactured using engineered wood. The underlay is made predominantly from the highest quality plywood of oak or birch. To make the borders and medallions more endurable the two layers are glued together and all the pieces used for forming the pattern are made from lots of smaller ones but it all depends on the type of pattern you are looking for.
Where to install medallions and borders:
One of the most common flooring ideas is to place wooden borders and medallions at the very entrance to your house – in anterooms or hallways, yet it is perfectly all-right to install them also in other rooms. In the case of wood borders they are usually installed to mark the area of the floor.
Are medallions prefinished and ready to install right away?
Most commonly wood floor medallions come to you as unfinished products and they will require a certain amount of time spent on sanding, although it will be a rather soft and light sanding process.
How to effectively and quickly install medallions and borders?
Due to the complexity of works it is best to hire a professional team of engineers and fitters who will do that quickly and effectively. Our flooring contractors in Bristol can offer you the best quality of service for your borders and medallions.
Our service of hardwood flooring in Bristol is fully customisable – you can choose from endless designs, sizes and also to combine different medallion and border elements to make your own design a 100% unique and perfectly fit. You can see more info by going to hardwood floor medallions.